As we approach 2020, it's clear that technology is continuing to revolutionize the travel industry. From artificial intelligence to virtual reality, there are many exciting trends to watch for in the year ahead. Here are some of the top travel technology trends for 2020:
Artificial Intelligence
Artificial intelligence (AI) is rapidly becoming a go-to tool in the travel industry. From chatbots to predictive analytics, there are many ways that AI can help improve the customer experience. For example, chatbots can be used to answer common questions and provide personalized recommendations based on user data. Predictive analytics can be used to anticipate customer needs and tailor services accordingly. AI is also being used to improve efficiency and speed up processes such as fraud detection and ticket booking.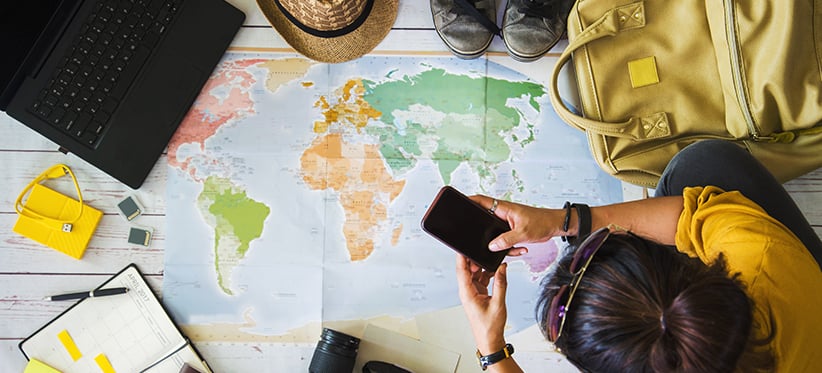 Mobile Technology
Mobile technology continues to be a game-changer in the travel industry, with many people relying on their smartphones to plan and book their trips. In 2020, expect to see more advancements in mobile technology, such as augmented reality (AR) and virtual reality (VR). AR can be used to provide contextual information about destinations, such as historical information or recommendations for nearby restaurants. VR can be used to provide immersive experiences of various travel destinations, allowing potential customers to get a feel for a place before they book their trip.
Sustainable Travel
As more and more people become aware of the impact of travel on the environment, sustainable travel is becoming a top priority for many. In 2020, expect to see more travel companies offering eco-friendly options such as carbon offsets, sustainable transportation, and green hotels. Technology is also playing a role in sustainable travel. For example, apps can be used to help travelers find sustainable options for dining, lodging, and transportation. The use of renewable energy sources such as solar power is also on the rise in the travel industry.
Blockchain
Blockchain technology has the potential to revolutionize the travel industry in a number of ways. For example, it can be used to speed up and secure the process of booking and payment processing. It can also be used to create a tamper-proof record of a traveler's identity, making it easier to pass through security checkpoints and border crossings. Additionally, blockchain can help reduce the occurrence of overbooking, which can lead to fewer customer complaints and better overall customer satisfaction.
Personalization
In 2020, expect to see more travel companies using data to provide personalized experiences for their customers. For example, customer data can be used to provide personalized recommendations for hotels and activities based on past travel history. Loyalty programs can also be personalized to incentivize more travel and create a better overall customer experience. Personalization can also be used to provide real-time information to travelers such as weather forecasts or traffic updates.
The Future of Travel Technology
The travel industry is always evolving, and new technology trends are emerging all the time. As we look ahead to the future, some of the most exciting technologies on the horizon include:
Hyperloop transportation, which could drastically reduce travel times between major cities
Advanced robotics, which could change the way we interact with airports and hotels
3D printing, which could be used to create customized travel accessories and souvenirs
Near Field Communication (NFC), which could be used to make payments and access information quickly and easily while traveling
Conclusion
It's an exciting time to be in the travel industry, as technology continues to transform the way we travel. From AI to mobile technology, sustainable travel to blockchain, the future of travel is looking bright. By staying up-to-date with the latest trends and incorporating new technologies into their business models, travel companies can provide a better overall customer experience and remain competitive in an ever-changing marketplace.
If you are searching about Travel Trends To Watch For 2020 you've visit to the right page. We have 7 Pictures about Travel Trends To Watch For 2020 like Travel Technology Trends 2021: How is technology changing the travel and tourism industry? – Coderus, Give your Travel Enterprise a Boost with Cutting-Edge Travel Technology Solutions – TravelCarma and also Travel Technology Trends – Q&A with SVP Sales, the Americas, Francis Riley – Travel Professional. Read more:
Travel Trends To Watch For 2020
www.forbes.com
Top Travel Technology Trends For 2020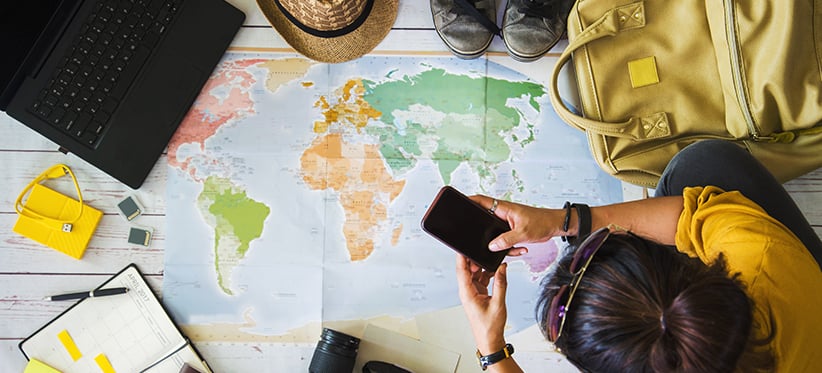 www.oag.com
travel technology trends
These Are The Winners Of The 2020 Travel Photographer Of The Year – Tech Zinga | Tech And
techzinga.com
petapixel folio jordi cohen
These Are The Travel Trends That Will Dominate 2020
www.forbes.com
travel trends dominate these julian traveling mangart mountain young woman
Travel Technology Trends 2021: How Is Technology Changing The Travel And Tourism Industry? – Coderus
www.coderus.com
coderus
Travel Technology Trends – Q&A With SVP Sales, The Americas, Francis Riley – Travel Professional
www.travelprofessionalnews.com
internet technology future travel computer trends advantages technologies technological inc advances francis svp riley americas sales access destination moxian coolest
Give Your Travel Enterprise A Boost With Cutting-Edge Travel Technology Solutions – TravelCarma
blog.travelcarma.com
travel technology industry marketing consulting solutions tips augmented reality aviation sector simulated changing experience training face pass through enterprise boost
Top travel technology trends for 2020. Travel trends dominate these julian traveling mangart mountain young woman. Travel technology trends