Are you ready to have a blast in the land down under? Australia is not just known for its beautiful beaches and scenic landscapes, but also for its exciting events. From business events to group tours and holiday packages, there is never a dull moment in Australia. So, get ready to pack your bags, and let me take you on a journey of some of the most incredible events in Australia.
First up, we have the Three Incredible Events in Australia. Whether you're looking for an adventurous ride or something more relaxed, these events are sure to tickle your fancy. Starting with the Santos Tour Down Under, a cycling championship in South Australia. This event is perfect for cycling enthusiasts who want to witness the thrill of professional cycling and to experience the energetic atmosphere of the Australian summer.
Moving on to one of the most widely celebrated events in Australia – the Melbourne Cup Carnival. This four-day-long event is known for its fashion glamour and elite horse racing. Get your best outfit and fascinator ready, and join the festivities where you can bet on your favorite horse, watch live entertainment, and be a part of the iconic "Fashions on the Field."
Want something more laid-back? Head over to the Byron Bay Bluesfest, a five-day-long music festival that features music legends and upcoming artists from blues, roots, and world genres. Groove to the beats of some of the best musicians from around the world and soak in the coastal vibes of Byron Bay.
Now that we have covered some of the most exciting events in Australia let's explore them in detail.
Santos Tour Down Under:
Are you a cycling enthusiast who wants to experience the thrill of the sport? Look no further than the Santos Tour Down Under, which takes place every January in Adelaide, South Australia. This six-day event features some of the world's top cycling teams competing in multiple stages around Adelaide. The event offers something for everyone, from professional riders to amateurs looking for a challenge.
If you are not a cycling enthusiast, don't worry; there are still plenty of things to do at the Santos Tour Down Under. The event features food, wine, and live entertainment, making it the perfect place to soak in Adelaide's lively culture. The festival atmosphere of the Tour Down Under is sure to get your heart racing.
Melbourne Cup Carnival:
Do you fancy yourself a bit of a fashionista? Then the Melbourne Cup Carnival is the perfect event for you. With four days of festivities, this event offers not only elite horse racing but also a showcase of the latest fashion statements. From the latest millinery designs to other high-end fashion, the Melbourne Cup Carnival is not just a horse racing event but an ultra-glamorous fashion showcase.
The first day of the event, AAMI Victoria Derby Day, is known for its black-and-white dress code where attendees dress up accordingly. The second day, Lexus Melbourne Cup Day, is the most recognizable race at the carnival, and attendees are encouraged to wear their most stylish outfits and fascinators. On the third day, Kennedy Oaks Day, is the "ladies day," which encourages feminine fashion with soft hues and laces. Finally, the carnival ends with the Seppelt Mackinnon Stakes Day, where attendees can dress in their preferred race-day outfits.
Byron Bay Bluesfest:
For music lovers, the Byron Bay Bluesfest is an event that should not be missed. This five-day music festival features some of the best blues, roots, and world music genres. Bluesfest has seen big names like John Legend, Patti Smith, and Iggy Pop in previous years, and every year brings new and upcoming artists as well.
The festival is held during Easter and offers the perfect opportunity to experience the stunning coastal views of Byron Bay while catching some of the best music in the world. So sit back, relax, and let the music take you on a journey.
Now that we have given you a taste of the most incredible events in Australia, it's time to plan your trip. Here are some tips and ideas to keep in mind when organising your trip to Australia:
Tips before travelling to Australia:
– Check your passport and visa requirements – make sure you have a valid passport and visa before you travel to Australia. If you're not sure what the requirements are, check with your travel agent or the Australian embassy in your country.
– Pick the right time to travel – Australia is a vast country, and it's important to pick the right time to visit based on what you want to see and do while you're there. The best time to visit is during the summer months (December to February), but if you're looking to avoid the crowds, consider visiting during the spring or autumn months.
– Book accommodation in advance – Australia is a popular tourist destination, and accommodation can quickly fill up, especially during peak season. It's best to book your accommodation well in advance to ensure you get the best deal and that you have a place to stay.
Things to consider during your travel in Australia:
– Try the local cuisine – Australia has a diverse culinary scene, with everything from seafood to barbecue to exotic fruits. Don't miss out on trying some famous Aussie food like meat pies, fish and chips, and pavlova.
– Experience the local culture – Australia has a unique culture, influenced by its Indigenous population and diverse immigrant groups. Attend a cultural event, visit a museum, or learn about the country's history to get a more profound understanding of the place you're visiting.
– Get outside and explore – Australia is known for its stunning natural beauty, whether it's visiting the Great Barrier Reef, the outback, or the forests of Tasmania. Take advantage of opportunities to explore the country's natural wonders while you're there.
Now that you have a better idea of what to expect when travelling to Australia let's talk about the best group tours and holiday packages available.
Best Group Tours & Holiday Packages in Australia:
– Kimberley Overland Adventure Tour – Travel from Darwin to Broome on an overland adventure tour that takes you through some of the most scenic landscapes in Australia. The tour includes hiking, camping under the stars, and visiting remote communities.
– East Coast Hippie Tour – Backpack from Sydney to Cairns on an exciting tour that starts with the iconic Bondi beach, Byron Bay, goes up to Fraser Island, and snorkeling at the Great Barrier Reef. Some of the other activities you will participate in include surfing lessons, exploring national parks, and visiting Australian wildlife such as Tasmanian devil and kangaroos.
– Red Centre 4 Day Tour – It's time to get this party started! Explore the heart of Australia, Uluru, and Kata Tjuta, and see the dazzling night sky before sleeping in a swag under the stars. Hiking, visiting a cultural center and seeing beautiful natural sights is all part of this 4 Day Tour.
In conclusion, Australia is a one-in-a-lifetime destination that offers something for everyone. Whether you're a music lover, a sports enthusiast, or a fashionista, Australia's unique culture and vibrant atmosphere are sure to take your breath away. So come on down to Australia, and let the fun begin!
If you are searching about Four exciting Australian events you need to experience | Australia tourism, Oceania travel you've came to the right page. We have 7 Pictures about Four exciting Australian events you need to experience | Australia tourism, Oceania travel like 10 Best Group Tours & Holiday Packages in Australia 2020/2021| Bookmundi, Events and also Top 10 Things to do in Sydney – Aussie Specialist Program – Tourism Australia. Here you go:
Four Exciting Australian Events You Need To Experience | Australia Tourism, Oceania Travel
www.pinterest.com
10 Best Group Tours & Holiday Packages In Australia 2020/2021| Bookmundi
www.bookmundi.com
australia tours trips group tour visit trip 2021 packages why holiday bookmundi vacation reasons flight should outback book facts study
Business Events Australia Brings Major Events To Life In NZ – Corporate – Tourism Australia
www.tourism.australia.com
australia tourism events
Three Incredible Events In Australia – She Goes
shegoes.com.au
australia incredible three events comment september march
Évènements – Tourism Australia
www.australia.com
Top 10 Things To Do In Sydney – Aussie Specialist Program – Tourism Australia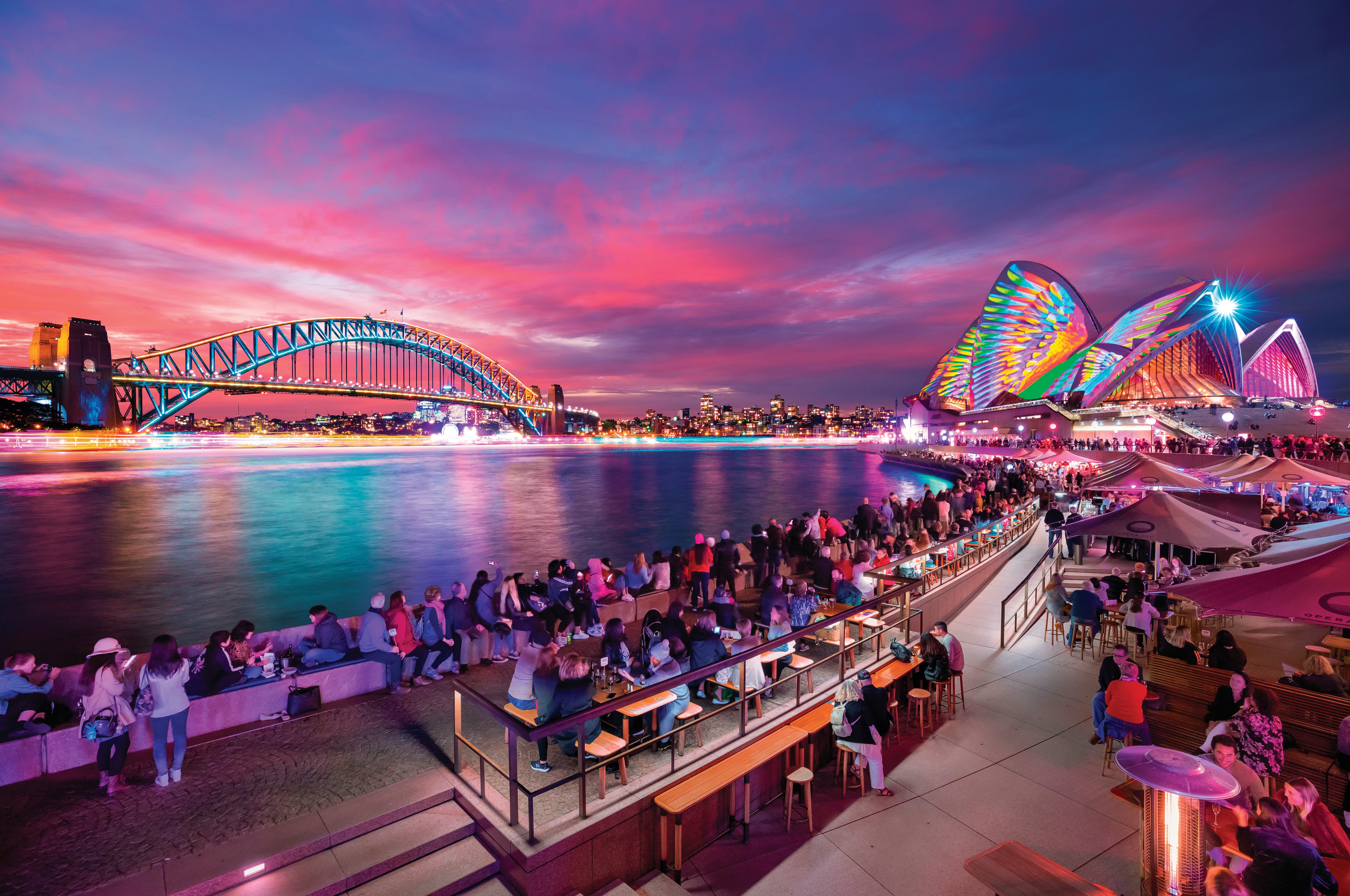 www.aussiespecialist.com
sydney tourism
Events
www.australias.guide
australias
Three incredible events in australia. Australia tourism events. Australia tours trips group tour visit trip 2021 packages why holiday bookmundi vacation reasons flight should outback book facts study