Hong Kong is one of the most popular tourist destinations in the world, attracting millions of visitors every year. With its stunning skyline, bustling markets and rich cultural heritage, there's no shortage of things to see and do. Here are some of the top places to visit and things to do in Hong Kong.
The Peak
Located on the highest point on Hong Kong Island, The Peak offers stunning views of the city skyline and Victoria Harbour. Take a ride on the Peak Tram to reach the summit, and enjoy panoramic views from the observation deck. There are also plenty of restaurants and shops to explore.
Victoria Harbour
One of Hong Kong's most iconic landmarks, Victoria Harbour is a must-visit destination for any traveler. Take a walk along the Tsim Sha Tsui Promenade, which offers stunning views of the harbor and the city skyline. You can also take a harbor cruise to see the city from a different perspective.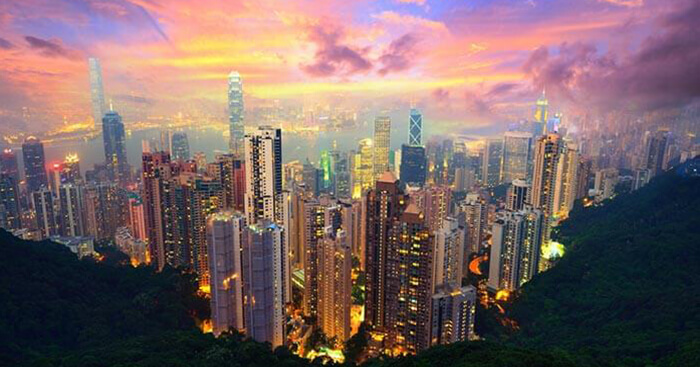 The Big Buddha
Located on Lantau Island, the Big Buddha is a stunning bronze statue that stands over 100 feet tall. Visitors can take a cable car ride to reach the statue and explore the nearby Po Lin Monastery. The views from the top are breathtaking, and the peaceful surroundings offer a welcome break from the hustle and bustle of the city.
Tsim Sha Tsui
Tsim Sha Tsui is one of Hong Kong's most popular neighborhoods, offering plenty of shopping, dining and entertainment options. Take a stroll along Nathan Road, known as the "Golden Mile" for its many shops and boutiques. You can also visit the Hong Kong Museum of Art or catch a show at the Hong Kong Cultural Centre.
Temple Street Night Market
For a taste of the local culture, head to the Temple Street Night Market. You'll find plenty of stalls selling everything from street food to souvenirs. It's a great place to get a feel for Hong Kong's vibrant street life, and you'll probably be able to pick up some unique items to take home with you.
Disneyland
If you're traveling with children (or just a kid at heart), don't miss out on a visit to Hong Kong Disneyland. The park offers plenty of rides, shows and attractions based on your favorite Disney characters. You can even meet Mickey and Minnie in person!
How to Get Around
One of the easiest ways to get around Hong Kong is by using the MTR (Mass Transit Railway) system. The network covers most of the city and is fast, efficient and affordable. You can also take a taxi or use the extensive bus network to reach any destination.
Where to Eat
Hong Kong is known for its amazing food, and there are plenty of options to choose from. If you're looking to try some local cuisine, head to a dai pai dong (street food stall) to sample dishes like dim sum, char siu pork and wonton noodles. For something more upscale, check out one of the many Michelin-starred restaurants in the city.
Final Thoughts
With so much to see and do, Hong Kong is a truly unique travel destination. From stunning vistas to bustling markets, there's something here for every type of traveler. Whether you're visiting for a weekend or a longer stay, you're sure to make memories that will last a lifetime.