Bali has always been a favorite destination for travelers looking for that perfect combination of sun, sand, and sea. But if you're looking for something a bit different from the typical beach vacation, consider a trip to Ubud. This small town, located in the heart of Bali, has plenty of unique experiences to offer visitors.
Explore the Rice Fields
One of the most iconic sights in Ubud is the terraced rice paddies that cover the surrounding hills. Take a bike ride or walk through the fields to get a closer look at this farming practice that has been a part of Balinese culture for centuries. Don't forget to bring your camera to capture the stunning views!
Visit a Local Temple
Bali is known as the "Island of the Gods," and with over 20,000 temples, it's not hard to see why. In Ubud, the most famous temple is the Tirta Empul, where visitors can participate in a traditional purification ceremony. Another popular temple is the Goa Gajah, also known as the "Elephant Cave," which features intricate carvings and a natural bathing pool.
Try Traditional Balinese Food
Balinese cuisine is a unique blend of Indonesian, Chinese, and Indian influences. Sample local dishes like nasi campur (rice with various side dishes), gado-gado (vegetable salad with a peanut sauce), and bebek betutu (slow-cooked duck stuffed with Balinese spices). Don't miss a chance to try the infamous Balinese coffee, which is made from beans that have been partially digested by civets and then collected and roasted.
Learn from the Locals
The people of Bali are known for their creativity and craftsmanship, and Ubud is the perfect place to witness this firsthand. Take a class in traditional Balinese dance, batik-making, or wood-carving to learn directly from local artists. You'll come away with a deeper appreciation for the culture and a unique souvenir to take home.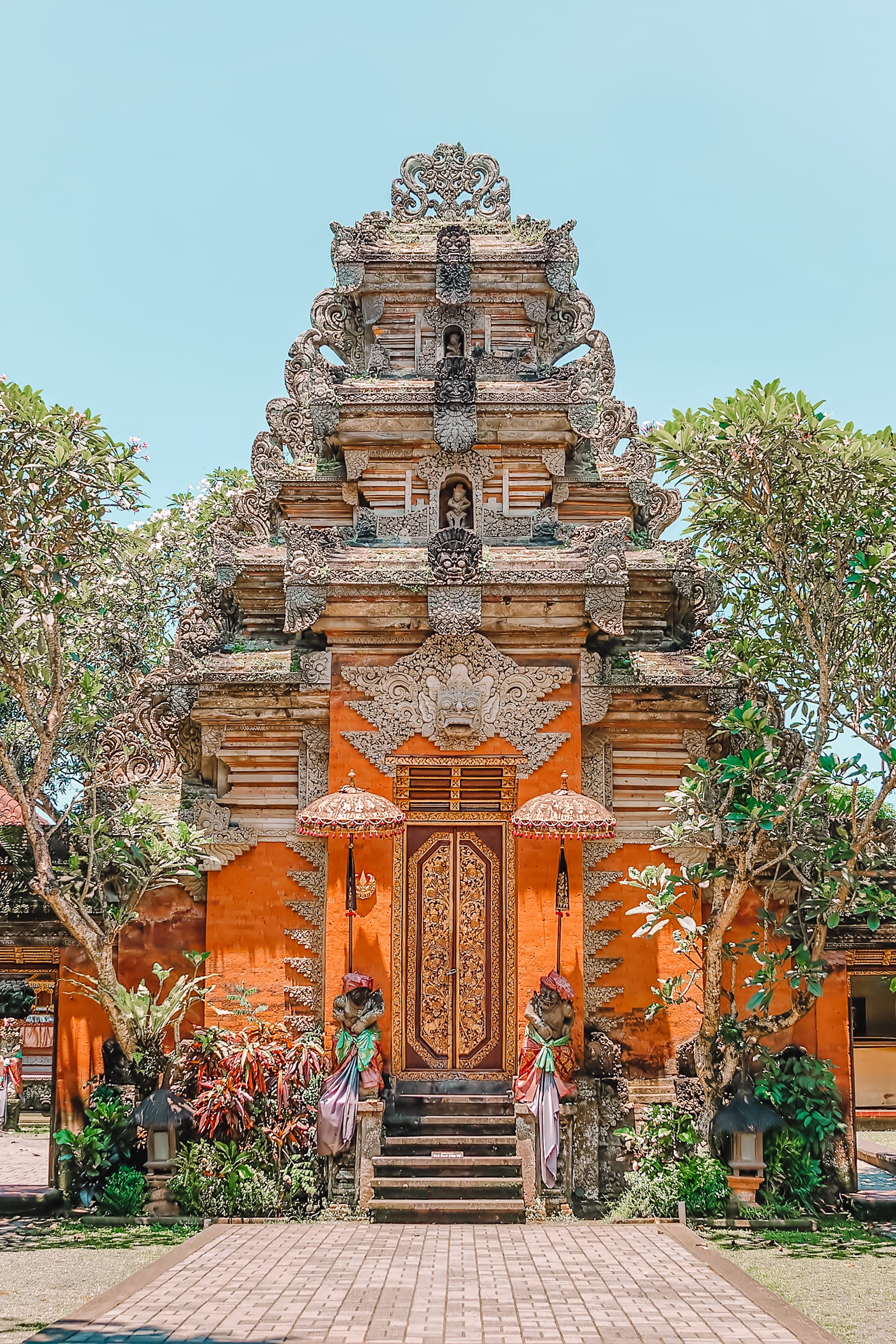 Find Peace and Quiet
In contrast to the bustling beach towns of southern Bali, Ubud is a place of serenity and relaxation. Take a yoga class at one of the town's many studios or retreat centers, or spend an afternoon at a spa indulging in a traditional Balinese massage. For a truly unique experience, visit the nearby Elephant Safari Park Lodge and stay overnight in a luxurious tent overlooking the elephants' habitat.
What to Pack
A trip to Bali requires a mix of practical and stylish clothing. Be sure to pack comfortable walking shoes for exploring the rice paddies and temples, as well as lightweight clothing to beat the heat. Don't forget a swimsuit for a dip in the pool or sea, and a sarong or shawl to cover up when visiting temples. And of course, leave room in your suitcase for all the amazing souvenirs you'll find!
In Conclusion
Ubud may be a small town, but it's full of culture and charm that are sure to capture your heart. From the stunning rice paddies to the tradition-rich temples, there's plenty to explore and discover. And if you're looking for a chance to relax and unwind, the town's peaceful atmosphere and luxurious spas will leave you feeling rejuvenated and refreshed. So why not make your next vacation a visit to Ubud?