Bali has always been one of the most sought-after destinations for travellers. Among all the places to visit in Bali, Uluwatu stands out as a spectacular destination for those who are in love with breathtaking sceneries, cultural and spiritual experiences, and great food. Here are some of the best things to do in Uluwatu.
Visit Uluwatu Temple
Uluwatu Temple is one of Bali's most iconic landmarks. Perched on top of a cliff, it offers panoramic views of the Indian Ocean from every angle. The temple is dedicated to the sea spirits and is considered one of the six most important temples in Bali. The best time to visit the temple is in the evening, when you can witness an enchanting Kecak dance performance as the sun sets over the ocean.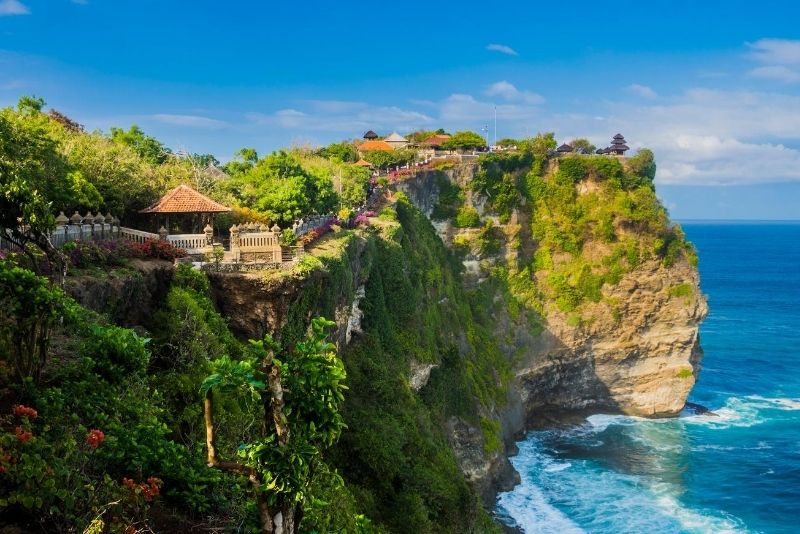 Relax at Uluwatu Beach Club
For those who love to relax and soak up the sun, Uluwatu beach club is the perfect place. With its stunning views of the ocean and its luxurious setting, it is one of the best beach clubs in Bali. You can enjoy the pool, the beach, the drinks, and the food here while admiring the beauty of the Indian Ocean.
Explore Uluwatu Caves
Uluwatu Caves are a collection of natural caves that are accessible from Uluwatu Beach. They are a popular destination for those who love exploring and want to see a different side of Bali. The caves are open to visitors and you can explore them on foot or with a guide. You will be amazed at the beauty of the rock formations and the natural light that enters the caves.
Sample Local Cuisine
For foodies, Uluwatu offers a range of options. You can try the traditional Balinese dishes like Nasi Campur, Sate Lilit, and Ayam Betutu in the local warungs (small restaurants). Alternatively, you can opt for the fine dining experience at some of the best restaurants in the area like Ju-Ma-Na restaurant and Sundara Beach Club.
Surf at Uluwatu Beach
Uluwatu Beach is known for its challenging waves and is a popular destination for surfers. Experienced surfers come here to test their skills and enjoy the adrenaline rush that comes with the big waves. If you are a beginner, there are also classes available that will teach you the basics and help you catch your first wave.
Enjoy a Sunset Dinner
Uluwatu is known for its beautiful sunsets, and one of the best ways to enjoy them is with a sunset dinner at one of the many restaurants in the area. You can enjoy the mesmerizing views of the ocean while sipping a cocktail or enjoying the local seafood. Some of the restaurants with the best views include The Rock Bar, Single Fin, and Karma Kandara.
Shopping at Uluwatu Market
The Uluwatu Market is the perfect destination for those who love shopping and finding unique souvenirs to take home. The market is known for its beautiful batik fabrics, wood carvings, silver jewellery, and other handicrafts. You can also find traditional Balinese clothing and accessories, as well as tasty local snacks and spices.
How to Get to Uluwatu
Uluwatu is located on the southernmost part of Bali, approximately 45 minutes' drive from Ngurah Rai International Airport in Denpasar. You can hire a taxi or take a shuttle bus to get there. Alternatively, you can rent a scooter or a car and explore the area on your own. It is also possible to take a local bus, but it may not be the most comfortable option.
Tips and Ideas
Uluwatu can get quite crowded during peak season, so consider visiting during the low season for a more peaceful experience. Don't forget to bring sunscreen, insect repellent, and a hat, as the sun can be quite intense. Be respectful when visiting temples and other sacred places. Wear modest clothing and cover your shoulders and knees.
Uluwatu is a magical place that offers something for everyone. With its stunning views, friendly people, and delicious food, it is no wonder that it is one of the most popular destinations in Bali. Whether you are looking for adventure, relaxation, or spiritual experiences, Uluwatu has something to offer. Make sure to put it on your list of places to visit in Bali.