Seminyak, Bali is a beautiful place to visit and there is so much to explore! The food culture in Seminyak is diverse and there are many mouth-watering dishes to try. Here are some of the best places to eat in Seminyak that are sure to tantalize your taste buds!
1. La Lucciola
If you're looking for a fine dining experience in Seminyak, La Lucciola is the spot for you. The restaurant is situated on Seminyak beach and offers beautiful views while you dine. The menu offers Italian and Mediterranean cuisine, and is highly recommended for its seafood dishes.
2. Mama San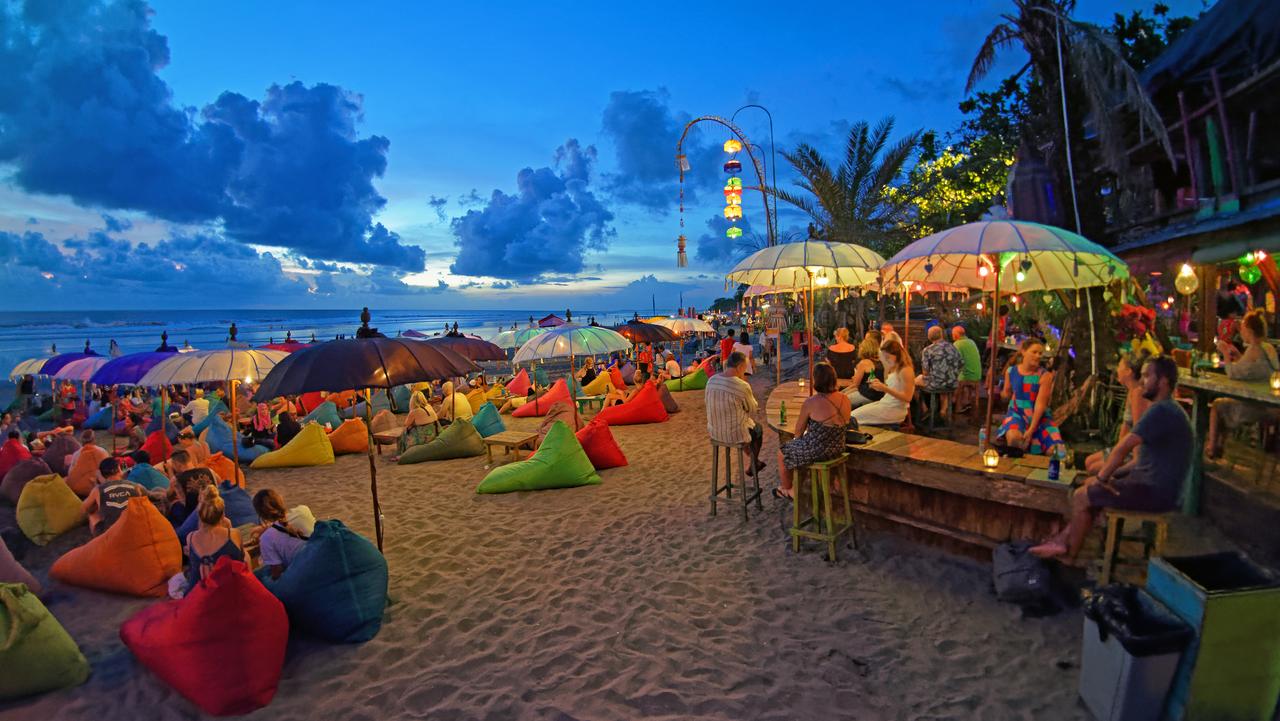 Mama San is a popular restaurant in Seminyak that offers a unique blend of Southeast Asian cuisine. The menu is extensive and offers dishes from countries such as China, Thailand, and Vietnam. The restaurant itself has a chic and modern vibe, making it perfect for a night out with friends or a romantic dinner date.
3. Warung Eny
For an authentic Balinese dining experience, head to Warung Eny. This small local restaurant is a hidden gem in Seminyak and is known for its delicious and affordable food. From satay chicken to gado gado, everything on the menu is worth trying.
4. Biku
If you're looking for a more laid-back dining experience, Biku is the place to be. The restaurant is situated in a traditional Javanese joglo and offers a peaceful escape from the hustle and bustle of Seminyak. The menu features Indonesian and Western cuisine, and the afternoon tea is a definite must-try.
5. The Plantation Grill
For a taste of luxury in Seminyak, head to The Plantation Grill. The restaurant is situated in a stunning 1920s colonial-style building and offers a fine dining experience like no other. The menu features elevated versions of classic dishes, such as truffle mac and cheese and wagyu beef.
When in Seminyak, there are a few food tips and ideas that you should keep in mind. First, make sure to try the local Balinese food. Dishes such as nasi goreng and satay are staples in Balinese cuisine and are a must-try. Second, don't be afraid to explore the local food scene. There are many small local restaurants and food stalls in Seminyak that offer delicious food at affordable prices. Finally, be adventurous with your food choices. Bali has a unique food culture and there are many dishes that you may have never tried before.
If you're wondering how to make the most of your dining experience in Seminyak, here are a few tips. First, make sure to make reservations in advance, especially for popular restaurants such as La Lucciola and Mama San. Second, ask the restaurant staff for recommendations. They often have insider knowledge on the best dishes to try. Finally, don't forget to take in the ambiance of the restaurant. Many of the restaurants in Seminyak offer stunning views or unique decor, so make sure to take it all in.
In conclusion, Seminyak, Bali is a food lover's paradise. With so many restaurants to choose from and a diverse food culture, there is something for everyone. Whether you're looking for a fine dining experience or an authentic local restaurant, you're sure to find it in Seminyak.