Are you dreaming of a tropical vacation? Look no further than Bali, Indonesia! With its gorgeous beaches, lush forests, and rich cultural history, Bali has something for every traveler. Check out these top destinations in Bali for your next holiday.
Ubud Spa Retreats
Take your relaxation to the next level with a spa retreat in Ubud. With verdant rice paddies and temples surrounding you, indulge in massages and other treatments at one of the many luxurious spas in the area. We recommend
that you try Jaens Spa, which offers traditional Balinese therapies, including hot stone massages and flower baths.
Beaches for Adventure and Relaxation
Bali has some of the most picturesque beaches in the world, and there are plenty of options for both adventure and relaxation. For those looking for a thrilling experience, try surfing at Uluwatu Beach or snorkeling at Menjangan Island. If a tranquil day is more your style, lay out on the soft sand at Sanur Beach or head to Nusa Dua Beach for a romantic sunset.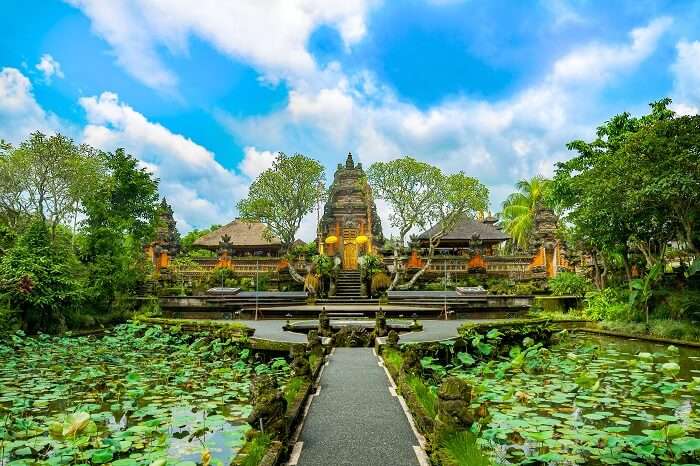 Exploring Bali's Temples and Culture
Bali is steeped in culture and history, with numerous temples dotting the island. One of the most iconic is Tanah Lot, perched on the edge of the sea. Another unique experience is the Elephant Cave Temple, a holy site within a winding cave complex. Whatever your spiritual interests, Bali is sure to offer something for everyone.
Cycling through Bali's Countryside
Ready to explore Bali's natural beauty on two wheels? Rent a bike and cycle through the countryside, stopping to admire rice terraces and traditional villages. Along the way, try local delicacies like nasi goreng or babi guling. We suggest cycling from Ubud to Tirta Empul, a temple complex with natural springs that you can bathe in.
Balinese Cuisine and Cooking
Bali is known for its unique cuisine, mixing Chinese, Indian, and Indonesian flavors. Take a cooking class and learn how to make traditional dishes like gado-gado, mie goreng, and satay. Learn about the spices and ingredients that are used in Balinese cooking, and take home a recipe book to share your new skills with friends and family.
Where to Stay in Bali
With so many options, it can be overwhelming deciding where to stay in Bali. We recommend Seminyak for its trendy beach clubs and dining options, or Canggu for its laid-back surf vibe. For those looking for a romantic getaway, book a villa in Uluwatu or explore the lush jungle in Ubud. Whatever your preference, Bali has a perfect place to stay.
Bali is a stunning destination that should be on everyone's travel list. From adventure activities to spiritual experiences, Bali has it all. Book your tickets and pack your bags – a paradise awaits you in Indonesia!