Thailand is a fascinating country that is rich in history, culture, and natural beauty. With so many incredible destinations to explore, it can be hard to know where to begin. That's why I've put together a list of the best places to visit in Thailand in 2021. From bustling cities to secluded beaches, there's something for everyone in this amazing country.
Bangkok
As the capital city of Thailand, Bangkok is an essential stop on any trip to the country. This bustling metropolis is home to over 8 million people and is a hub of culture and commerce. One of the highlights of Bangkok is the amazing street food, which is some of the best in the world. If you're looking for a more upscale dining experience, there are also plenty of fantastic restaurants to choose from.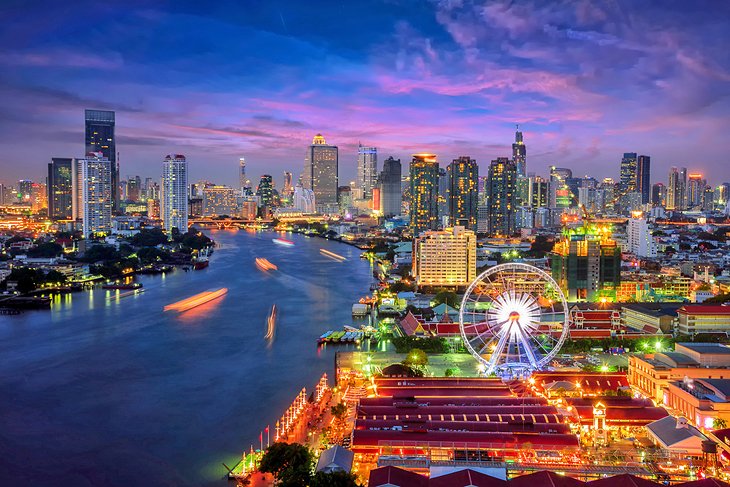 Beyond the food, Bangkok is also home to some incredible temples and palaces. The most famous of these is the Grand Palace, which was once the residence of the Thai king. The palace complex is massive, with numerous buildings and gardens to explore. Another must-see temple is Wat Pho, which is home to the famous reclining Buddha statue.
Chiang Mai
If you're looking for a more relaxed vibe, Chiang Mai is the perfect destination. Located in northern Thailand, this city is surrounded by lush forests and mountains and has a rich history as the former capital of the Lanna Kingdom. One of the highlights of Chiang Mai is its night markets, which are full of handmade crafts, souvenirs, and delicious food.
Another must-see attraction in Chiang Mai is the famous Doi Suthep temple, which is located on a mountain overlooking the city. To reach the temple, visitors must climb a staircase of over 300 steps, but the view from the top is well worth it. Chiang Mai is also a great place to explore the craft villages that surround the city. Here, visitors can watch artisans create everything from pottery to silk fabrics.
Phuket
If you're looking for sun, sand, and sea, Phuket is the perfect destination. This island in southern Thailand is home to some of the most beautiful beaches in the world, including Patong, Karon, and Kata. Beyond the beaches, there are also plenty of great restaurants, bars, and entertainment options on the island.
One of the best ways to explore Phuket is by boat. There are numerous tours and boat trips available, which allow visitors to explore the stunning coastline and nearby islands. The island is also home to some great snorkeling and diving spots, with plenty of marine life to see.
Ayutthaya
Located just a short drive from Bangkok, Ayutthaya is a UNESCO World Heritage site that was once the capital of the Kingdom of Siam. The city is home to numerous historic ruins and temples, which offer a glimpse into the country's rich past. Some of the must-see attractions in Ayutthaya include the Wat Chaiwatthanaram temple and the Bang Pa-In Royal Palace.
Beyond the historic sites, Ayutthaya is also a great place to explore the local markets and try some of the delicious street food. The city is known for its unique cuisine, which is a blend of Thai, Chinese, and Muslim influences.
Koh Samui
Located in the Gulf of Thailand, Koh Samui is another great destination for beach lovers. This island is known for its stunning beaches, crystal-clear waters, and laid-back vibe. Some of the best beaches on the island include Chaweng Beach, Lamai Beach, and Bophut Beach.
Beyond the beaches, Koh Samui is also a great place to explore the local culture. Visitors can take a cooking class to learn how to make traditional Thai dishes, visit local temples and shrines, or take a traditional Thai massage course.
Tips for Traveling in Thailand
Thailand is a relatively safe and easy country to travel in, but there are a few things to keep in mind. Here are some tips to help you have a safe and enjoyable trip:
Be mindful of the local customs and dress modestly when visiting temples and other sacred places
Avoid drinking tap water and be cautious when eating street food to avoid getting sick
Bargaining is common in markets and street vendors, so be prepared to negotiate prices
Be cautious when using public transportation, especially in Bangkok, which can be crowded and chaotic
Always carry a copy of your passport and important documents with you in case they are lost or stolen
Conclusion
Thailand is a country that truly has something for everyone. Whether you're looking for adventure, relaxation, culture, or cuisine, you're sure to find it here. So, pack your bags and get ready to explore this incredible country!